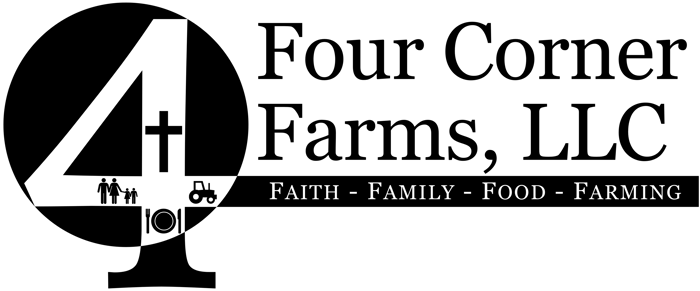 Herdsires
Listed below are pictures and information for some of our past and current herdsires. Take a look and see what the male half of our herd looks like!
RPL High Noon
We are excited to announce our acquisition of genetics from Rafter P Livestock in Idaho. Their emphasis on data-driven decisions and use of EBVs will be the industry standard of the future. High Noon is a registered fullblood Savannah and was the highest ranking buck kid in his contemporary group.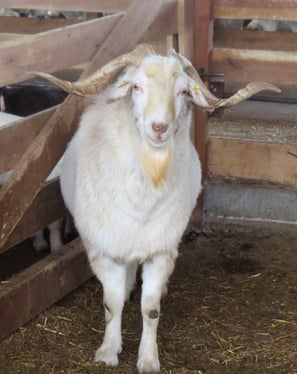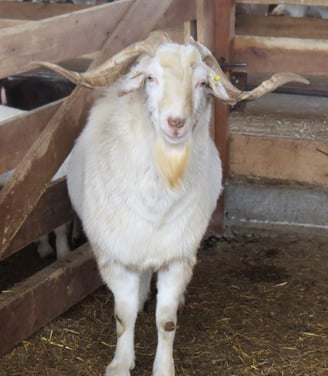 Lightning
Lightning is a commercial buck, 1/2 Kiko and 1/2 Savannah. He has BHF genetics and has been part of our herd for many years, adding an impressive combination of the traits that made the Kiko and Savannah breeds great.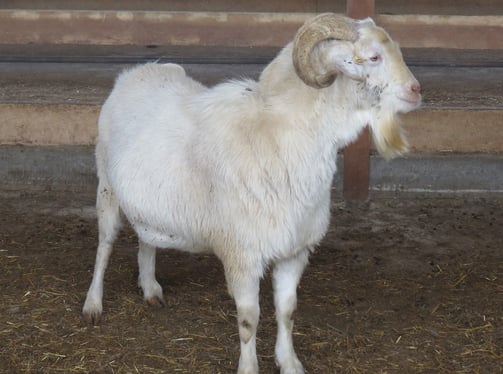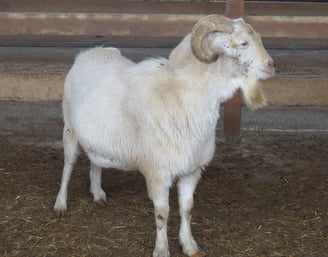 TNT GURATH Y391
Gurath is a registered purebred American Kiko bred by the reputable Troy Lohman of TNT Farms. We acquired him in 2022 to add height and hardiness to our herd.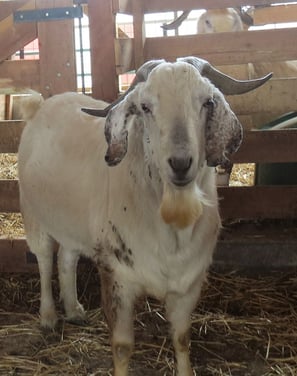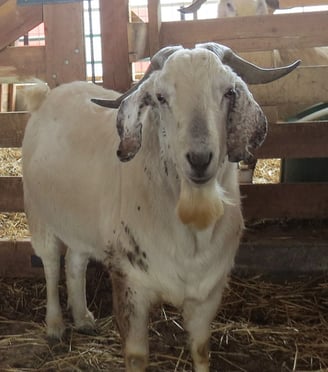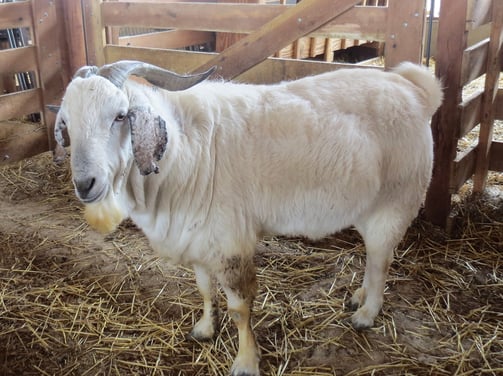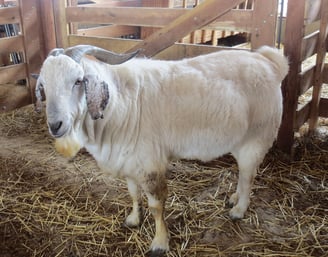 SMC Ollie
Ollie is a registered fullblood Savannah. We purchased him from a local breeder, Sweepstakes Farm, in 2022 to add height and muscle to our herd.